This page presents data showing how quickly users are updating to new versions of iOS. The data below is taken from the user base of my Audiobooks apps. This data may not apply to your application's user demographics but should give a good general sense of where users are these days.
Audiobooks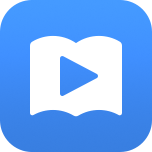 Free on the App Store
This data reflects the active unique users each day across all devices. Since they are usage based the number can go up and down, this is just natural variation caused by the active subset of users each day.
---
All Platforms:
| | |
| --- | --- |
| 7.X | 72.9% |
| 6.X | 22.0% |
| 5.X | 4.4% |
| 4.X | 0.7% |
iPhone Only:
| | |
| --- | --- |
| 7.X | 79.8% |
| 6.X | 18.1% |
| 5.X | 1.6% |
| 4.X | 0.5% |
iPad Only:
| | |
| --- | --- |
| 7.X | 70.3% |
| 6.X | 19.8% |
| 5.X | 8.5% |
| 4.X | 1.4% |
iPod touch Only:
| | |
| --- | --- |
| 7.X | 25.7% |
| 6.X | 61.3% |
| 5.X | 12.7% |
| 4.X | 0.3% |
Device Breakdown
| Device | Usage |
| --- | --- |
| iPhone 4S | 21.55% |
| iPhone 5 | 19.27% |
| iPhone 4 | 14.11% |
| iPad 2G | 10.23% |
| iPad 3G | 6.85% |
| iPhone 5s | 5.83% |
| iPad Mini | 5.21% |
| iPod touch 4G | 4.83% |
| iPhone 5c | 2.26% |
| iPod touch 5G | 2.13% |
| iPad 1G | 2.06% |
| iPad 4G | 1.97% |
| iPhone 3GS | 1.62% |
| iPod touch 3G | 0.9% |
| iPad Air | 0.88% |
| iPad Mini 2 | 0.3% |
Last Updated: Dec 11, 2013 05:15:44
---