This page presents data showing how quickly users are adopting new versions of iOS. The data below is taken from the user base of my Audiobooks apps. This data may not apply to your application's user demographics but should give a good general sense of where users are these days.
Audiobooks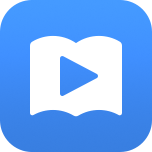 This data reflects the active unique users each day across all devices. Since they are usage based the number can go up and down, this is just natural variation caused by the active subset of users each day.
NB: On May 27th I dropped support for iOS versions below 6.0, as a result the data for older versions is no as representative of actual usage.
---
Since this is usage based data it may oscillate up and down a bit, focus on the overall trend. Number after the colon is hour in Eastern Standard Time.
Adoption Trends
All Platforms:
| | |
| --- | --- |
| 8.X | 22.9% |
| 7.X | 66.2% |
| 6.X | 9.3% |
| 5.X | 1.5% |
iPhone Only:
| | |
| --- | --- |
| 8.X | 25.4% |
| 7.X | 69.0% |
| 6.X | 5.1% |
| 5.X | 0.4% |
iPad Only:
| | |
| --- | --- |
| 8.X | 21.0% |
| 7.X | 71.2% |
| 6.X | 4.7% |
| 5.X | 3.1% |
---
Device Breakdowns
Device Breakdown (sorted by Adoption)
iOS breakdown
Device
Device Usage
8.X
7.X
6.X
5.X
iPhone 6
3.6%
100.0%
0.0%
0.0%
0.0%
iPhone 6+
0.2%
100.0%
0.0%
0.0%
0.0%
iPad Mini 2
1.3%
46.2%
53.8%
0.0%
0.0%
iPad Air
3.8%
33.9%
66.1%
0.0%
0.0%
iPod touch 5G
1.4%
33.4%
65.8%
0.8%
0.0%
iPhone 5s
14.1%
30.8%
69.2%
0.0%
0.0%
iPad Mini
5.1%
29.2%
67.7%
3.2%
0.0%
iPhone 5
14.9%
27.0%
70.0%
3.0%
0.0%
iPhone 5c
6.2%
26.7%
73.3%
0.0%
0.0%
iPad 3G
5.6%
26.6%
70.6%
2.5%
0.2%
iPhone 4S
16.4%
12.5%
79.8%
7.3%
0.4%
iPad 2G
9.7%
11.8%
79.0%
8.9%
0.1%
iPad 4G
4.5%
11.0%
82.9%
6.1%
0.0%
iPhone 4
6.6%
0.0%
83.1%
14.1%
2.7%
iPod touch 4G
4.8%
0.0%
0.0%
97.7%
2.2%
iPad 1G
0.9%
0.0%
0.0%
0.0%
100.0%
iPhone 3GS
0.7%
0.0%
0.0%
95.8%
0.7%
iPod touch 3G
0.2%
0.0%
0.0%
0.0%
94.7%
Overall
22.9%
66.2%
9.3%
1.5%
Device Breakdown (sorted by Usage)
iOS breakdown
Device
Device Usage
8.X
7.X
6.X
5.X
iPhone 4S
16.4%
12.5%
79.8%
7.3%
0.4%
iPhone 5
14.9%
27.0%
70.0%
3.0%
0.0%
iPhone 5s
14.1%
30.8%
69.2%
0.0%
0.0%
iPad 2G
9.7%
11.8%
79.0%
8.9%
0.1%
iPhone 4
6.6%
0.0%
83.1%
14.1%
2.7%
iPhone 5c
6.2%
26.7%
73.3%
0.0%
0.0%
iPad 3G
5.6%
26.6%
70.6%
2.5%
0.2%
iPad Mini
5.1%
29.2%
67.7%
3.2%
0.0%
iPod touch 4G
4.8%
0.0%
0.0%
97.7%
2.2%
iPad 4G
4.5%
11.0%
82.9%
6.1%
0.0%
iPad Air
3.8%
33.9%
66.1%
0.0%
0.0%
iPhone 6
3.6%
100.0%
0.0%
0.0%
0.0%
iPod touch 5G
1.4%
33.4%
65.8%
0.8%
0.0%
iPad Mini 2
1.3%
46.2%
53.8%
0.0%
0.0%
iPad 1G
0.9%
0.0%
0.0%
0.0%
100.0%
iPhone 3GS
0.7%
0.0%
0.0%
95.8%
0.7%
iPhone 6+
0.2%
100.0%
0.0%
0.0%
0.0%
iPod touch 3G
0.2%
0.0%
0.0%
0.0%
94.7%
Overall
22.9%
66.2%
9.3%
1.5%
Average Device Age: 834.9 days
Average Major iOS Release Age: 332.6 days
---
iPhone Breakdown (sorted by Adoption)
iOS breakdown
Device
Device Usage
8.X
7.X
6.X
5.X
iPhone 6
5.8%
100.0%
0.0%
0.0%
0.0%
iPhone 6+
0.4%
100.0%
0.0%
0.0%
0.0%
iPhone 5s
22.5%
30.8%
69.2%
0.0%
0.0%
iPhone 5
23.8%
27.0%
70.0%
3.0%
0.0%
iPhone 5c
9.8%
26.7%
73.3%
0.0%
0.0%
iPhone 4S
26.1%
12.5%
79.8%
7.3%
0.4%
iPhone 4
10.6%
0.0%
83.1%
14.1%
2.7%
iPhone 3GS
1.1%
0.0%
0.0%
95.8%
0.7%
Overall
25.4%
69.0%
5.1%
0.4%
iPhone Breakdown (sorted by Usage)
iOS breakdown
Device
Device Usage
8.X
7.X
6.X
5.X
iPhone 4S
26.1%
12.5%
79.8%
7.3%
0.4%
iPhone 5
23.8%
27.0%
70.0%
3.0%
0.0%
iPhone 5s
22.5%
30.8%
69.2%
0.0%
0.0%
iPhone 4
10.6%
0.0%
83.1%
14.1%
2.7%
iPhone 5c
9.8%
26.7%
73.3%
0.0%
0.0%
iPhone 6
5.8%
100.0%
0.0%
0.0%
0.0%
iPhone 3GS
1.1%
0.0%
0.0%
95.8%
0.7%
iPhone 6+
0.4%
100.0%
0.0%
0.0%
0.0%
Overall
25.4%
69.0%
5.1%
0.4%
Average Device Age: 758.0 days
Average Major iOS Release Age: 298.9 days
---
iPad Breakdown (sorted by Adoption)
iOS breakdown
Device
Device Usage
8.X
7.X
6.X
5.X
iPad Mini 2
4.1%
46.2%
53.8%
0.0%
0.0%
iPad Air
12.2%
33.9%
66.1%
0.0%
0.0%
iPad Mini
16.6%
29.2%
67.7%
3.2%
0.0%
iPad 3G
18.1%
26.6%
70.6%
2.5%
0.2%
iPad 2G
31.3%
11.8%
79.0%
8.9%
0.1%
iPad 4G
14.6%
11.0%
82.9%
6.1%
0.0%
iPad 1G
3.0%
0.0%
0.0%
0.0%
100.0%
Overall
21.0%
71.1%
4.7%
3.1%
iPad Breakdown (sorted by Usage)
iOS breakdown
Device
Device Usage
8.X
7.X
6.X
5.X
iPad 2G
31.3%
11.8%
79.0%
8.9%
0.1%
iPad 3G
18.1%
26.6%
70.6%
2.5%
0.2%
iPad Mini
16.6%
29.2%
67.7%
3.2%
0.0%
iPad 4G
14.6%
11.0%
82.9%
6.1%
0.0%
iPad Air
12.2%
33.9%
66.1%
0.0%
0.0%
iPad Mini 2
4.1%
46.2%
53.8%
0.0%
0.0%
iPad 1G
3.0%
0.0%
0.0%
0.0%
100.0%
Overall
21.0%
71.1%
4.7%
3.1%
Average Device Age: 889.5 days
Average Major iOS Release Age: 335.7 days
---
Tidbits
Last Updated: Sep 22, 2014 12:03:18
---