As far as I know, Apple doesn't provide a compatibility lab for testing mobile development like they do for the Mac. Instead it is up to indies like me to build one on their own.
I was cleaning up my office today and while sorting out my test devices thought it deserved a picture: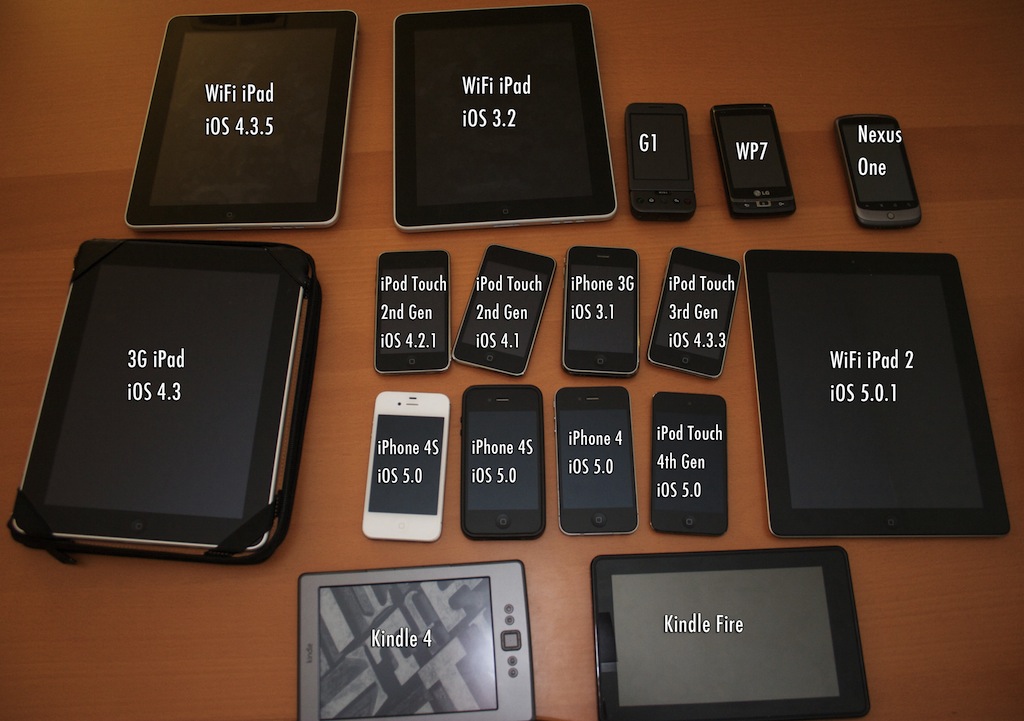 That is:
4 iPads
4 iPhones
4 iPod Touches
3 Android devices
1 Windows Phone
1 Kindle
I can test anything from iOS 3.1 through iOS 5. The older OS versions are especially helpful to keep around since it is essentially impossible to replicate an issue on iOS 3.X without having a dedicated device kicking around.
While taking this picture I was struck by how little the form factor of the iOS lineup has changed in the last 5 years. From above they all look almost identical.