I recently added an App Preview to my app Pedometer++. The goal of an App Preview is to give potential customers a quick overview of the app and hopefully compel them to download it. The results (discussed in detail below) have been very promising.
The Video.
Here is the finished preview:
If you want to see the process that went into making that video, I put together a behind-the-scenes tutorial video. This goes into the steps required to make a video like this.
The Impact.
The update incorporating the App Preview was released late on February 7th. Below is the daily sales chart for the app. Prior to the update sales had settled into a pretty stable weekly cycle with average downloads around 1,300/day. Since the update this has jumped and is now running around 1,900/day—an improvement of around 45%. This is only four days in but seems a very promising result so far.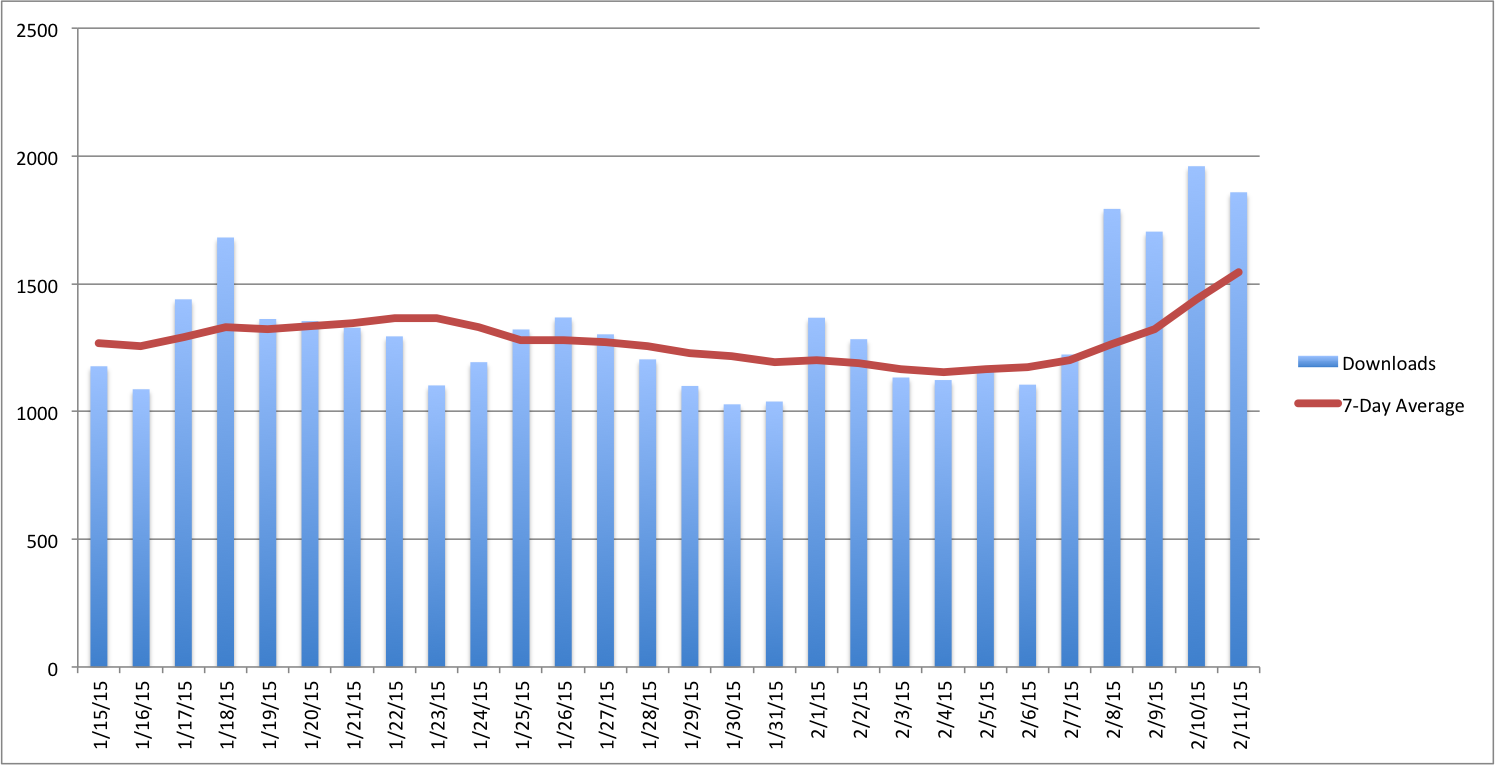 App Previews can only be added to an App Store listing along with a program update. This preview was added along with a minor bugfix update to Pedometer++. As a result I think any changes in sales are likely attributable to the preview itself.
There wasn't any press (that I'm aware of) covering the release or any other external reason for sales to improve. The ratings for the app have bumped up slightly (from 4.5 to 5 stars) since the update which could have had some impact, but I'm doubtful it would have been so dramatic. My gut says that this jump is largely driven by the preview.
App Previews provide a rare opportunity in the App Store to speak directly to our customers. To deliver a concise and (hopefully) compelling message to download our app. I'm very glad I've taken the effort to make one and plan to make them now for the rest of my applications.