I'm delighted to announce version 2.0 of Workouts++. This update is in many ways the full realization of the initial idea I first had for the app back when it began. Unfortunately, back then the capabilities of watchOS and the Apple Watch didn't quite allow for it to do everything I wanted it to do. But with the advent of watchOS 4, now I finally can.
Along with the feature updates another significant change with 2.0 is that the app is now totally free. My goal is to allow as many people as possible to use Workouts++ to get them fitter.
The major features in included in this update are:
Support for Apple Watch based podcast playback
Support for Workout Location tracking and mapping of saved workout routes
Support for Swimming workouts
Podcasts on your wrist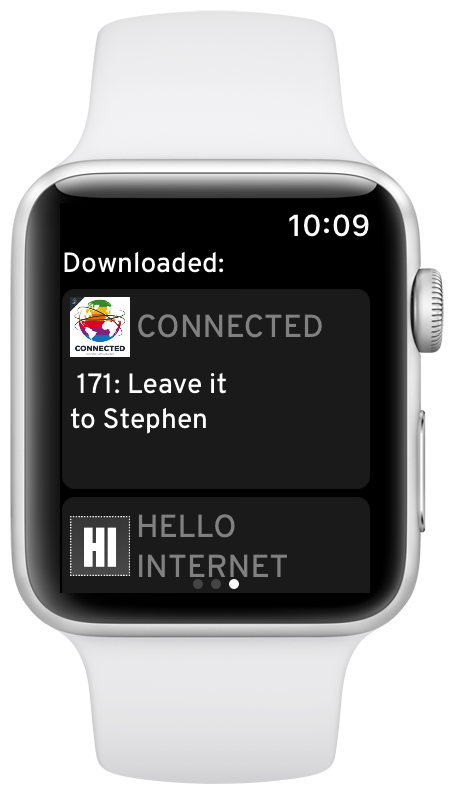 As soon as I saw the LTE enabled Apple Watch Series 3, I knew I had to find a way to get standalone podcast playback to work on it. Going out on a run or walk with only my watch is a absolutely delightful experience. Unfortunately, the road to get this working nicely on the Apple Watch was a bit bumpy.
As Marco nicely outlined, there are a number of limitations that watchOS apps currently have that make it awkward to get podcasts working well. However, I've been able to get it working well enough. It certainly helped that I also run an RSS Sync Platform, so at least a lot of the usual struggles with podcast backends were already in place for me. There are certainly a few rough edges and things that don't perform exactly how I'd ideally like them to but the overall experience is there and once you get used to the few necessary quirks it is really great.
You can download episodes either directly on your Apple Watch or transfer them ahead of time using the iPhone app. Direct streaming over LTE is an especially smooth way to get started. Because transfers done between the iPhone and Apple Watch (or Apple Watch downloads done while connected to the iPhone) are done over Bluetooth they are significantly slower than those done over LTE1.
Direct streaming downloads started on your Apple Watch will begin to play as soon as it has buffered enough of the file. Seek controls aren't enabled until the whole file is downloaded, but playback should typically begin within a few seconds. So you should be able to get started right away.
Once you have a file playing you can control the playback speed using the on-screen control, or just let it use TimeSaver silence removal to speed it up. TimeSaver dynamically shortens the length of silences in the podcast audio, so that you can speed up the podcast without distorting the audio. This typically results in a savings of roughly 5-10%. You can disable this in Settings on your the iPhone if desired.
You can play back the podcast to either a connected bluetooth headset or directly from the Apple Watch speaker. Surprisingly I've found that in certain situations the Apple Watch speaker is actually a really nice way to listen. You don't need to have anything in or covering your ear and the speaker will follow you around wherever you go.
Location Tracking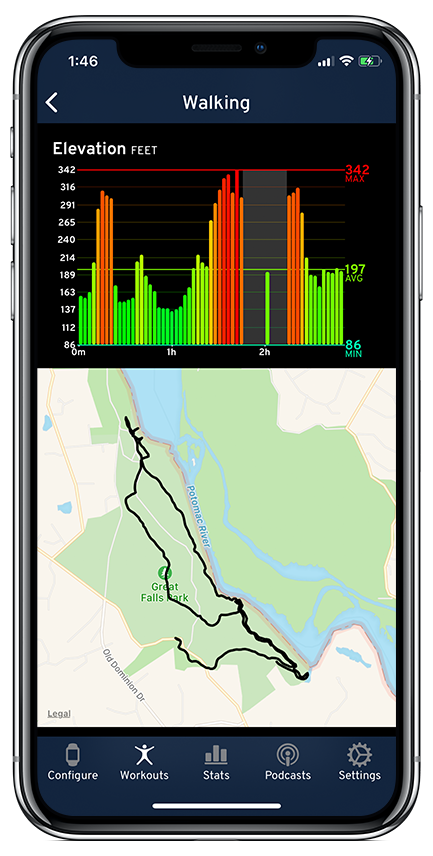 Since watchOS 3 the built-in workout app on the Apple Watch has recorded the route taken during your outside workouts. These provide a lovely way to go back and examine your workouts. Starting in watchOS 4 it is now possible for 3rd party apps to do the same (and also display any previously recorded routes).
Along with the route taken, the app is also able to collect your elevation. This is graphed above your workout plot to give you a sense of the terrain your navigated. When location tracking is enabled you can also now add Current Elevation as a workout metric displayed during your workout. This is potentially useful as a navigation aid or just for general motivation.
This works anytime your iPhone is with you during your workout, or if you have a Series 2 Apple Watch or better with built-in GPS. Location tracking is optional and can be disabled in the configuration screen of any workout.
Swim Tracking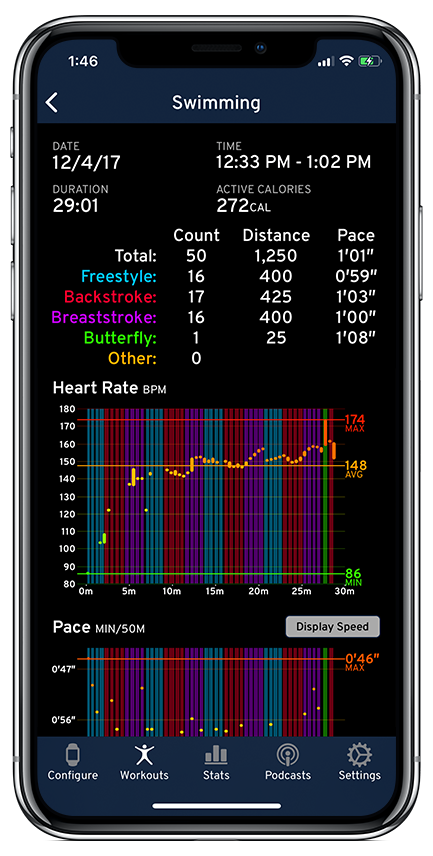 By far the most requested feature with version 1.0 of Workouts++ was swim workout support. This is now possible in watchOS 4. I'm not a big swimmer myself (just one step up from lightly drowning), but I have been able to work with a few fine beta testers who are, and I think the result is really nice. During your workout you can display things like your length/lap count2, as well as use the High/Low Heart Rate graph to display your stroke history right on your wrist.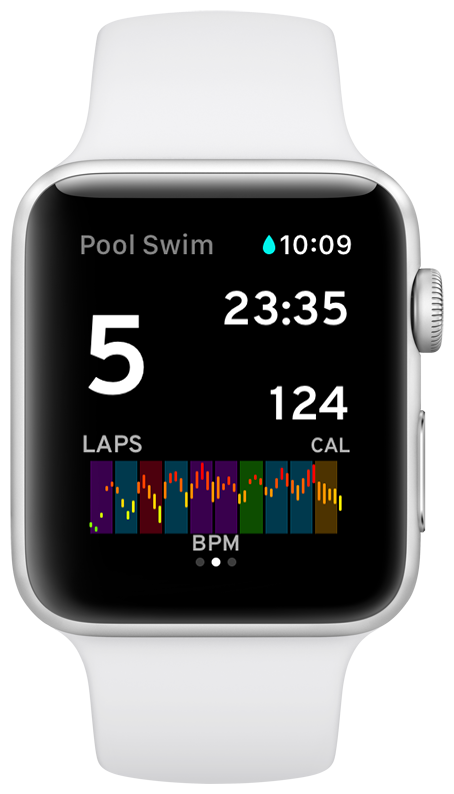 Additionally for the app can now display the stroke history of your workout and detailed stats for each stroke when viewed on your iPhone later.
Workouts++ will automatically put your Apple Watch in Water Lock mode at the start of the workout. You can also manually enable Water Lock from the controls screen in the app.
I've made automatic Water Lock a feature available (but turned off by default) in all other workout modes too. I've found that in certain situations (like outdoor runs in wet weather) it is nice to have the ability to setup a 'wet workout' configuration that I can use in challenging environments.
Other Features
There are also a whole host of other features I have added to the app including:
Display of V02 Max values
Siri integration (e.g. "Start Outdoor Walking workout in Workouts")
Redesigned custom workout configuration system
Redesigned workout detail display
Dark mode
Added Stopwatch, Round counter, Average pace/speed and Activity ring metrics for display during workout
Added Distance and Duration Alerts
I hope you enjoy the app. If you have any feedback please let me know, I've learned a lot from my users of this app. Everyone seems to have a slightly different approach to how they workout and I try to make Workouts++ flexible enough to accommodate most of them.

Somewhat amusingly a little trick you can use to speed up transfers between the iPhone and Apple Watch is to start a transfer going and then turn off Bluetooth temporarily on your iPhone. Assuming you are somewhere with a good WiFi network the transfer will switch over to WiFi and go much quicker. Then you can turn back on Bluetooth once it completes. ↩

There seems to be no consensus around the meaning of the terms laps and lengths. For the purposes of Workouts++ a length is the swimming taken to move from one wall on of the pool to the other. A lap is two lengths. ↩