As part of my Apple Watch Ultra Testing Trip I took a number of photographs with my new iPhone 14 Pro. I was really pleased with how these turned out and thought it might be helpful to share them to give a sense of the kind of photos possible with the new camera system.
Tap on any of these photos to see them at full resolution.
Stitched Panoramas
With a 48 megapixel sensor I was really curious to see how the detail in a stitched panorama might look, so I took a series of overlapping pictures while turning my body between each image. I then combined these together using Lightroom's Photo Merge features.

From Dun Deardail Fort. 15 photograph panorama. 25,326 × 6,609 (167 Megapixels!!). [Seriously, click on this photo and zoom in, it is wild how much detail the 48MP sensor could record]
---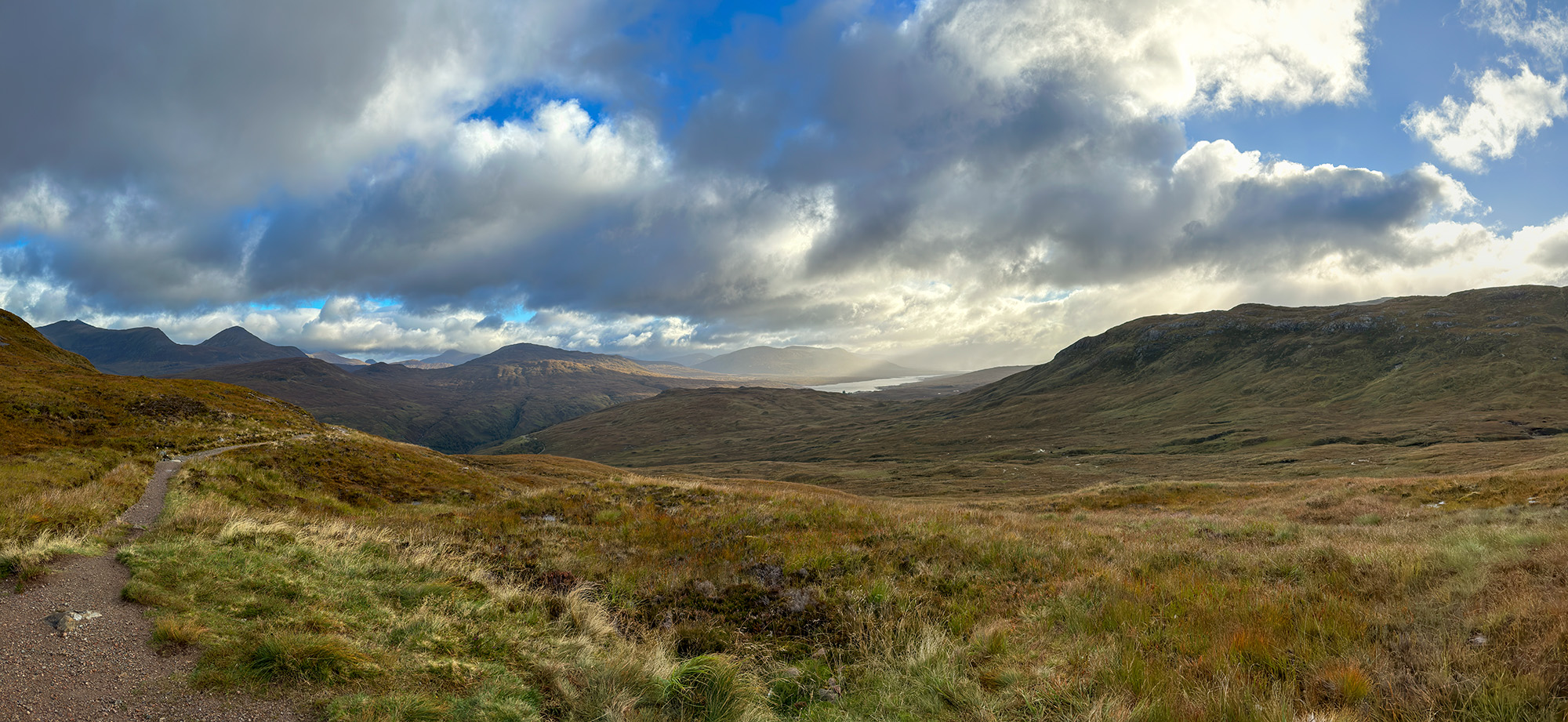 Blackwater Reservoir. 7 photograph panorama. 14,452 × 6,653 pixels (96 Megapixels).
Regular Photographs
These were all captured in ProRAW and edited in the Apple Photos app.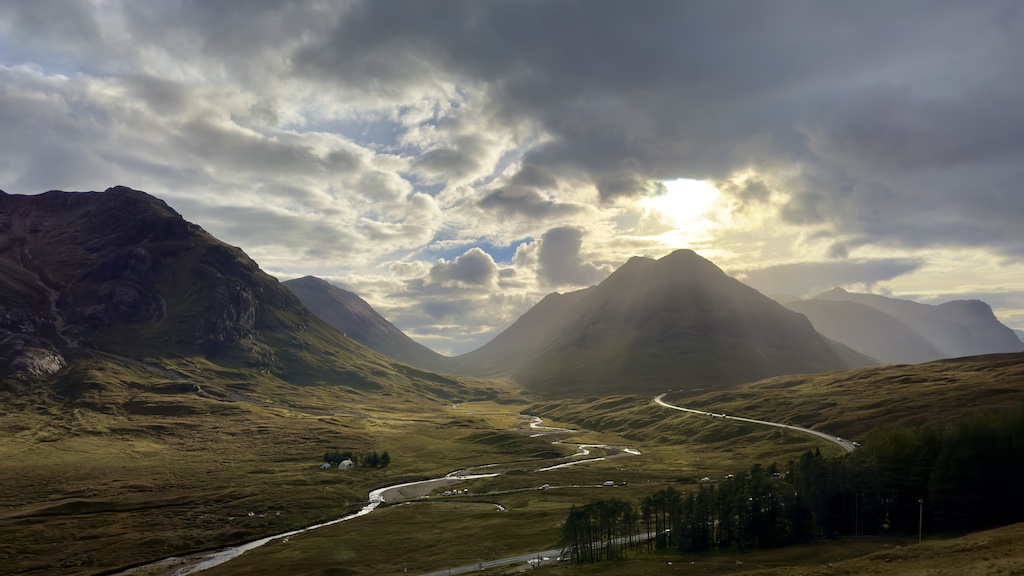 Lairig Gartain Valley. 1x Main lens.
---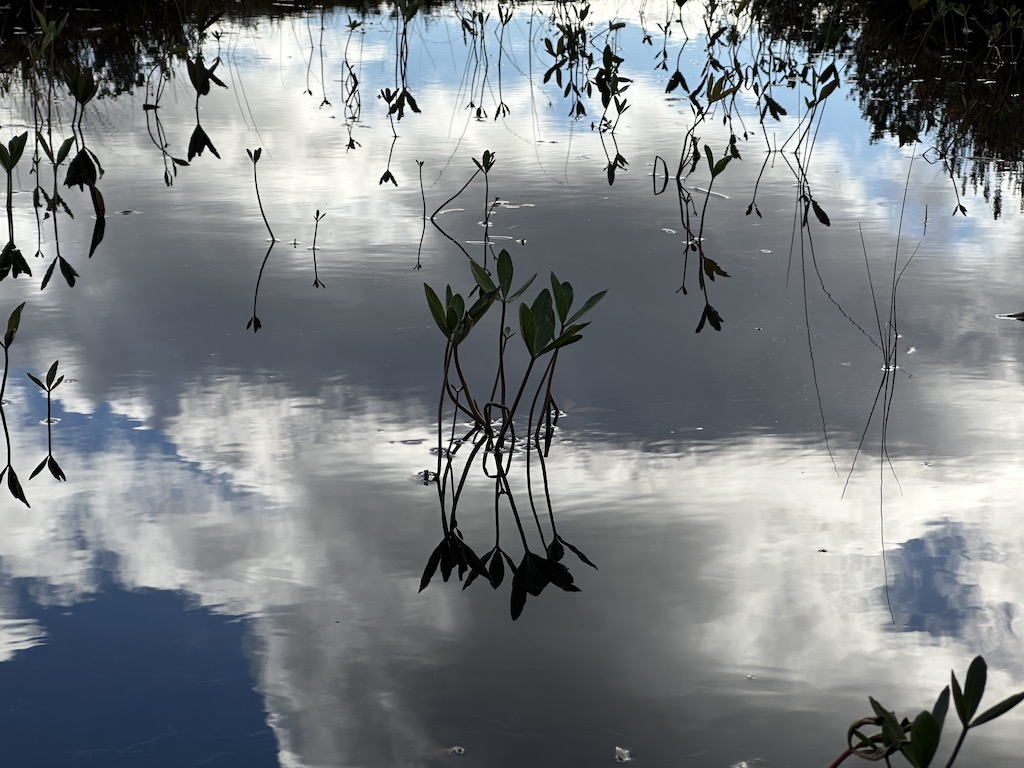 Pond near Bà Bridge. 3x Telephoto Lens.
---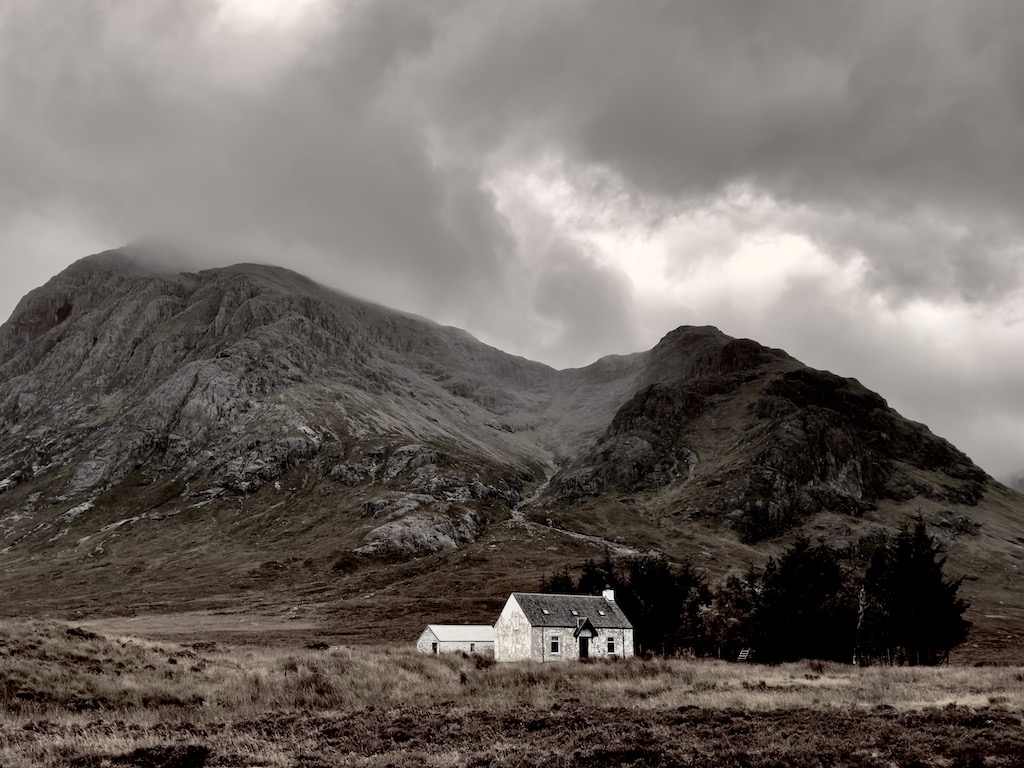 Lagangarbh. 1x Main lens.
---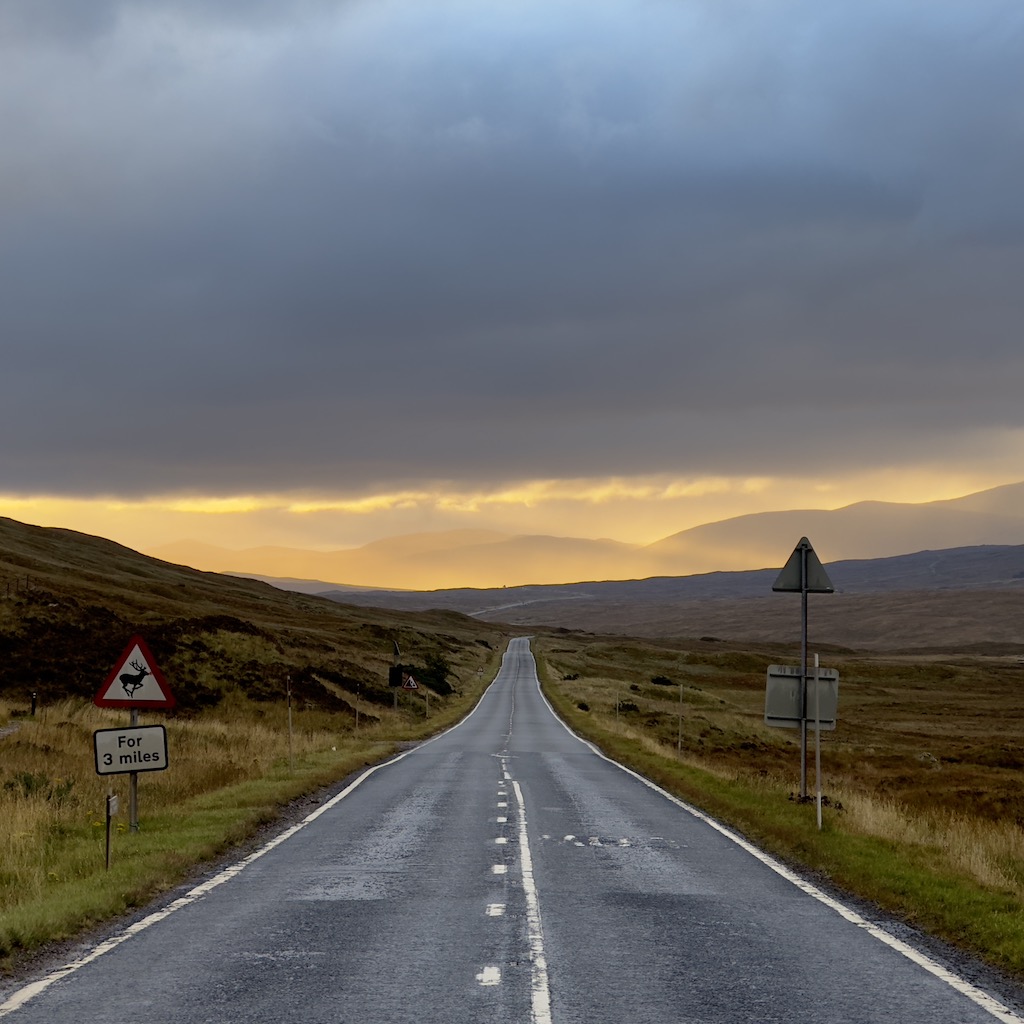 A82 from Altnafeadh. 3x Telephoto Lens.
---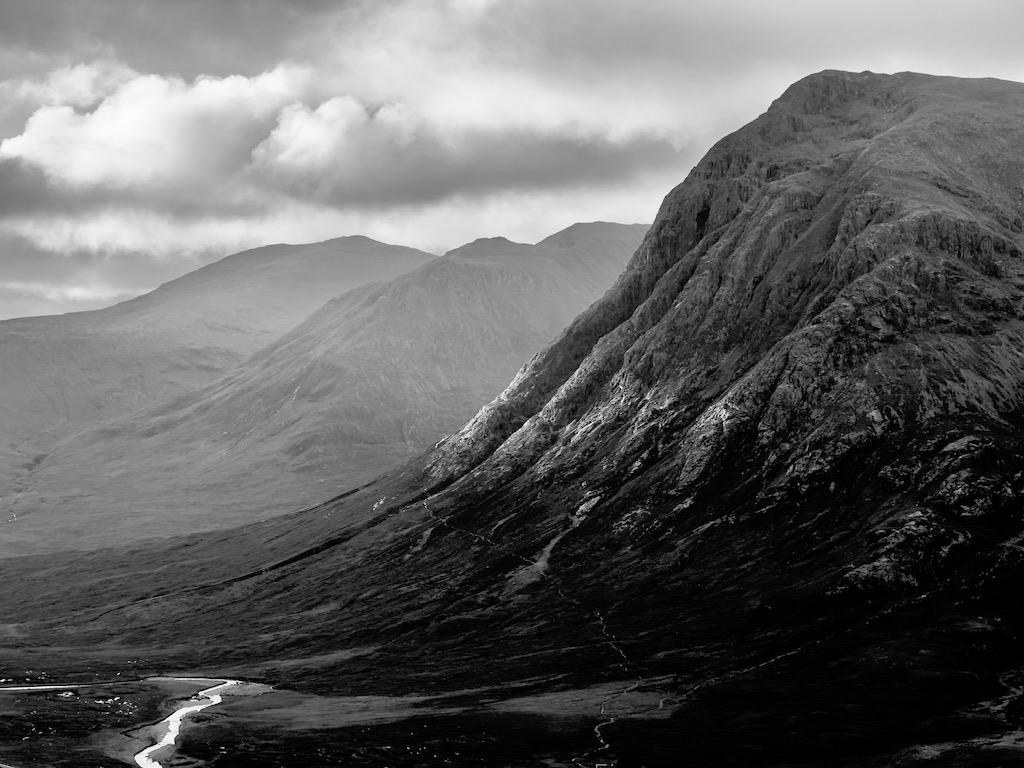 Stob Dearg. 3x Telephoto Lens.
---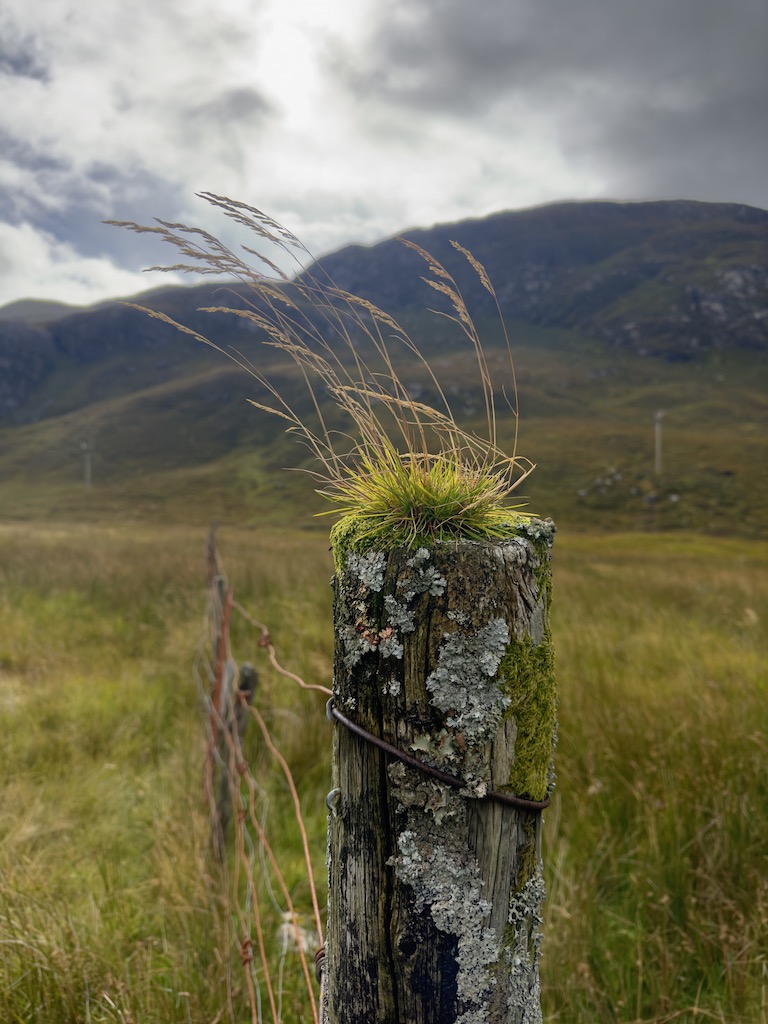 Fence Post near Lairigmor. 1x Main lens.
---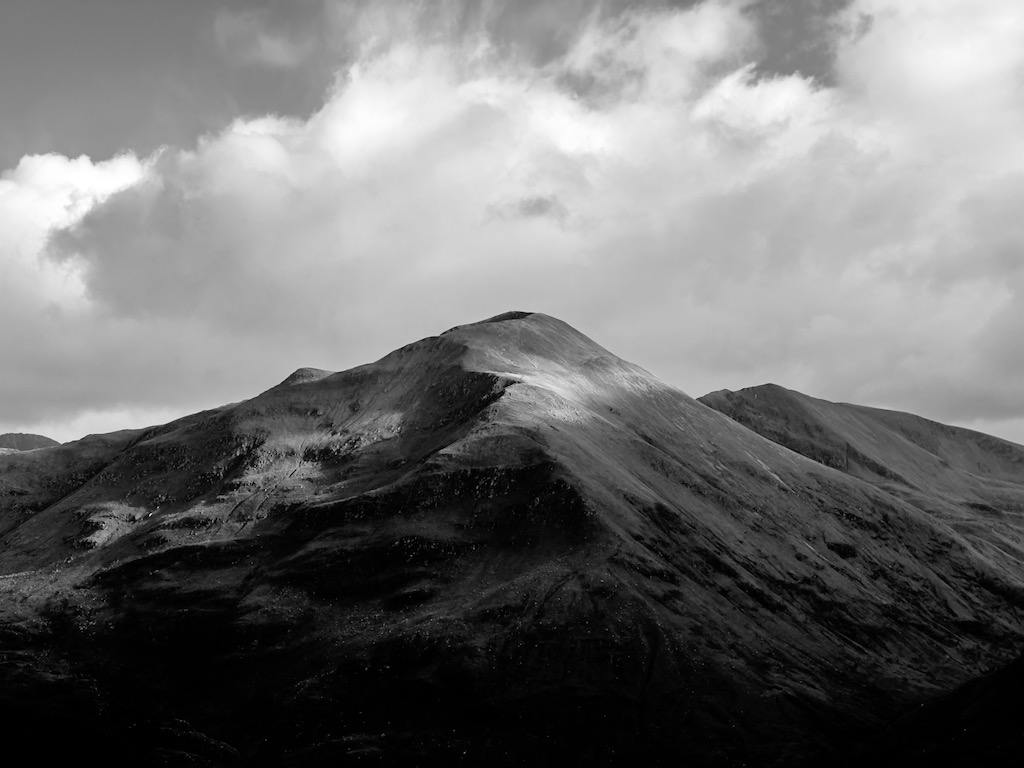 The Mamores. 3x Telephoto Lens.
Interestingly for a situation where I was constantly surrounded by large, sweeping landscapes I found that the ultra wide angle lens wasn't actually all that useful. Typically the regular 1x lens was wide enough. What I really would have appreciated more often was a slightly longer zoom.