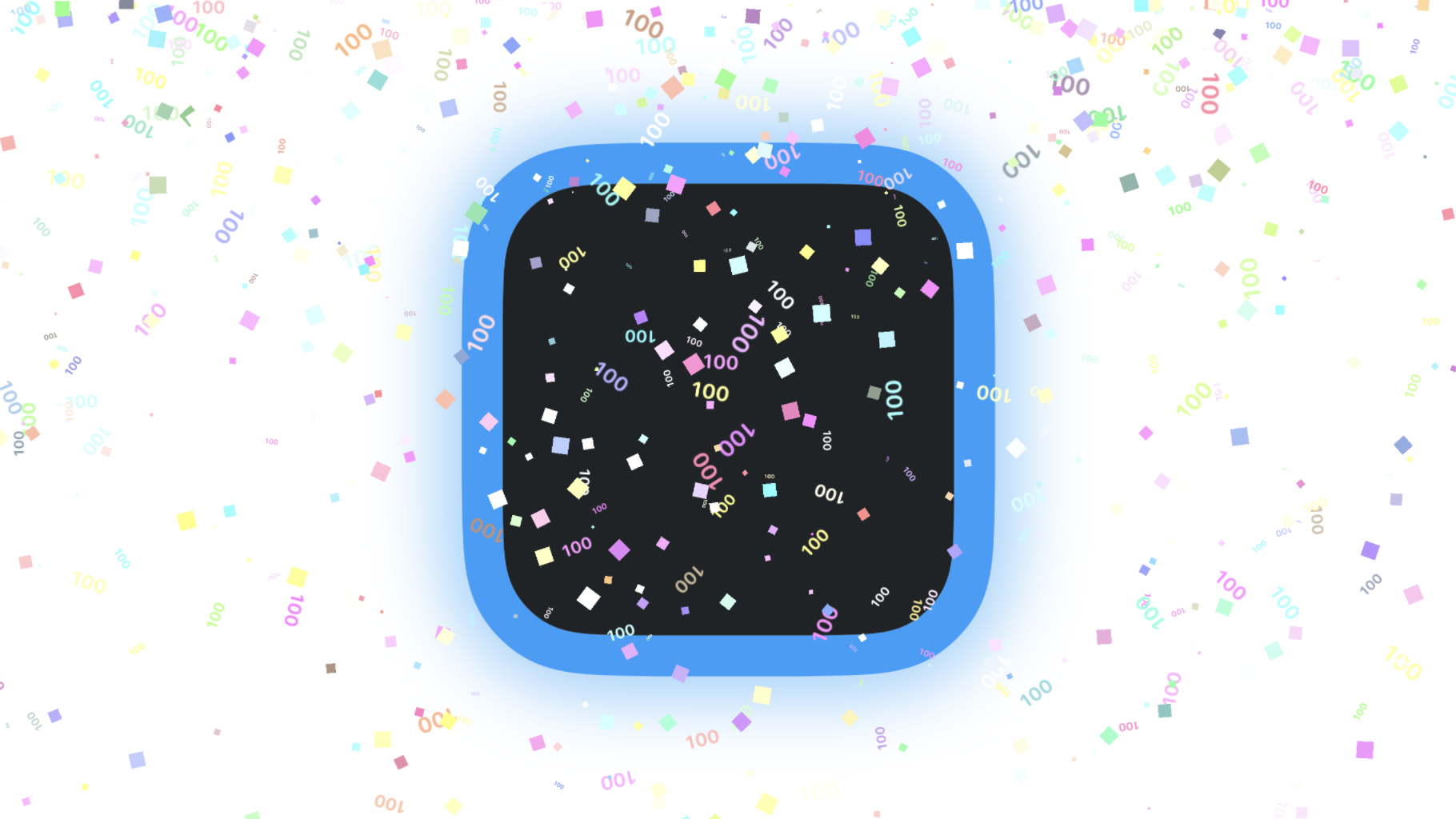 Widgetsmith has just achieved a remarkable milestone, surpassing 100 million downloads since its launch in September 2020. A number that I can't really wrap my mind around. A number larger than the population of all but 14 countries (🤯).
I was very conflicted about whether I should share and observe this milestone publicly. I am by nature a very shy, quiet person and not one to seek the spotlight.
Also, in the many years I've been working at this career I have very often been someone struggling to find traction and stability for my apps, and while I could be genuinely happy for the success of others, it also still stung painfully when I saw it.
My hope is that my 12+ years of consistent podcasting and blogging can bear witness to my motives here in communicating encouragement, not boasting.
Ultimately I decided to share this milestone for two reasons: Gratitude & Community.
Gratitude
I am immensely grateful that I've been fortunate enough to make something that has reached so many, and I believe that gratitude when left unexpressed is ultimately selfish.
It barely seems possible that an app made by a single person could have such a wide audience. This is only possible because of the mobile revolution and the App Store more specifically.
The success of Widgetsmith was made possible by the amazing platform Apple has made and the amazing users it has attracted. While my work is the middle conduit between Apple's engineering on one side and the end user's creativity on the other, my work could not exist without either side of that equation.
Thank you to all the people who work at Apple who have built the platform and distribution methods in iOS which enable my work.
They built the tools, which I was then able to use to make something now beloved by so many. ClockKit and WidgetKit specifically are the technologies that inspired and facilitated this app, and my deep thanks go to the folks behind them.
Also, on the App Store and Developer Relations side of things I am very grateful to the people who have supported and guided my work over the years. There is a very special cadre of folks who make up the Developer Evangelism team, who work tirelessly to help developers like me do our best work, and I am extremely grateful for their efforts.
On the user side, I am very grateful for the users who find Widgetsmith useful. There are few feelings as gratifying as seeing something you made enriching the lives of others. In this case, seeing Widgetsmith allow people to express their creativity and personality on their iPhones has been remarkable to observe. Every time I see a Widgetsmith widget out in the 'real world' it is an absolute thrill.
Also, I am incredibly thankful for all my users who have shared Widgetsmith with their friends and family. I am not a big company with a gigantic marketing budget, I'm a single developer with no marketing budget. Widgetsmith's growth is entirely down to word-of-mouth sharing, which I am incredibly thankful for.
Community
I am an Indie App Developer and very proud of that fact. I believe there is something truly special about this community. A group of people who care deeply about craft, quality and improvement.
The Indie Developer community has demonstrated time and time again the tremendous capability of the individual or small team. Showing that it doesn't take massive teams with giant budgets to create things with enduring value. Indeed, moreover, it regularly demonstrates that the quality of the output is a reflection of the care and consideration that goes into the creation.
As a proud member of this community I wanted to share this milestone because I hope it will inspire and push out the ceiling of what people think is possible for an Indie. While I'm sure I'm not the first Indie developer to reach this wide an audience, I want to place down my marker as an indication of what is possible.
It took me a long time to get here, Widgetsmith was the 59th app I launched over 12 years, and there are no guarantees that anything we make will ever find its audience. However, I do know that if if we don't get started, we can never find out.
So get started and find out: launch lots of ideas, fail many times, improve your craft, pay attention to the little things, share your learnings, be kind to yourself and those around you, work diligently…because you never know where you'll end up.