watchOS 10 features a radical redesign throughout all Apple's apps.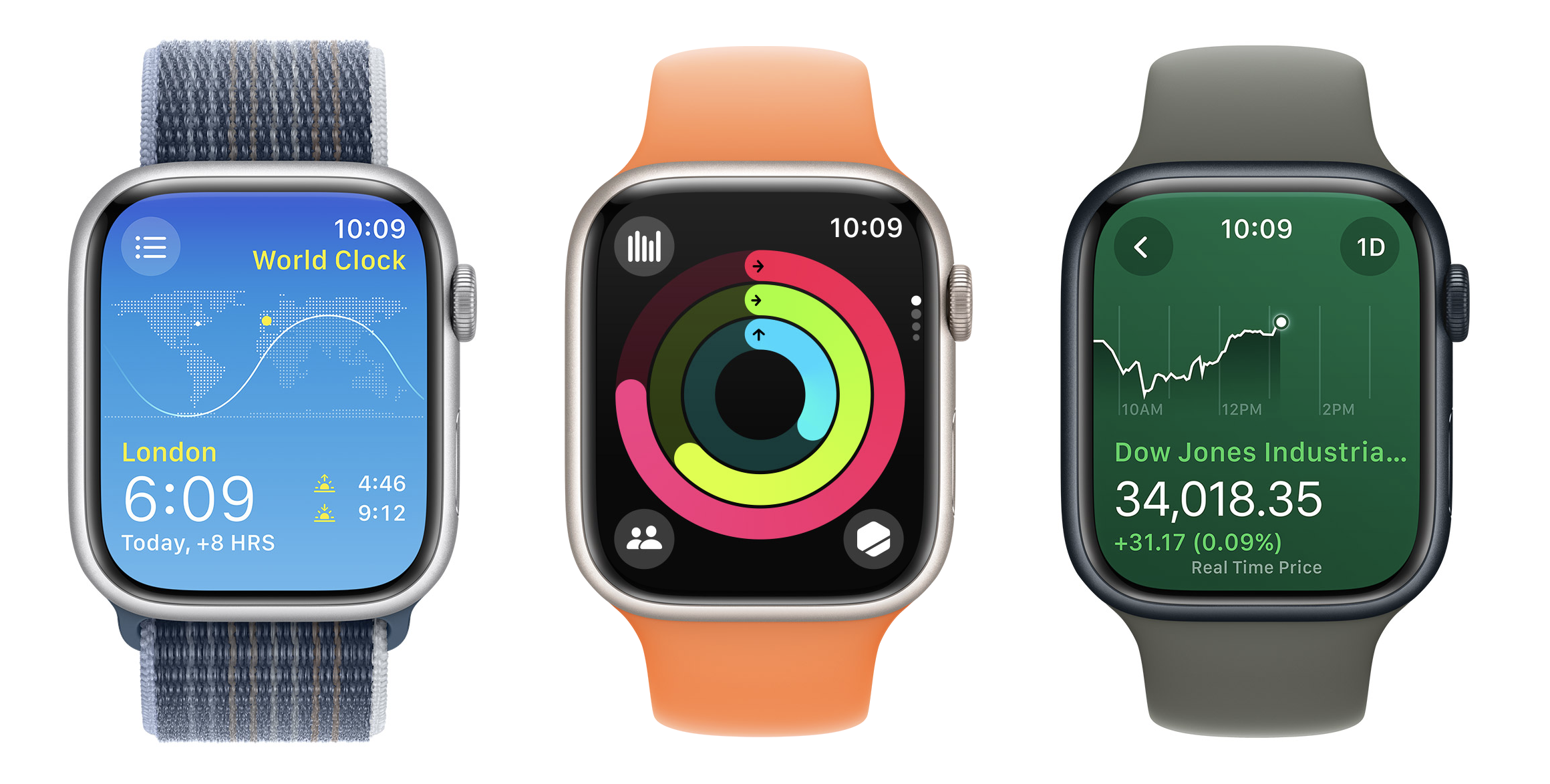 Now that we have transitioned away from the rectangular screen of the original series of Apple Watches, we can fully embrace the edge-to-edge rounded screen of modern displays. This lets apps take full advantage of every millimeter of their small displays.
watchOS 10 Redesign
Today I'm launching an update to Pedometer++ which fully embraces this design. My recent Version 5 major update to Pedometer++ had already started moving in this direction but now that transition is complete.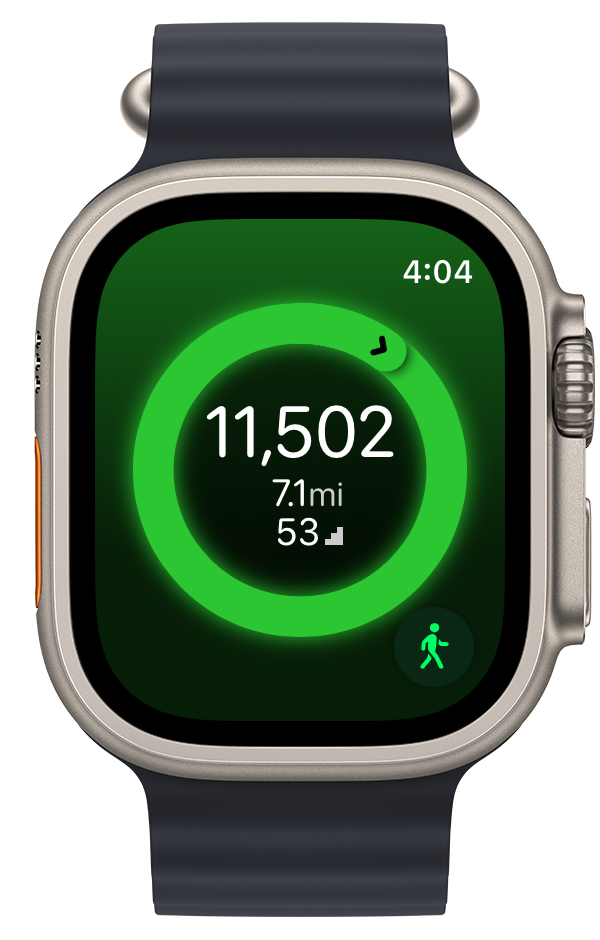 You'll first see this new design on the Home Screen of the app, where you are greeted by a rich interface letting you know if you're on track for the day. The central ring glows as your gain steps and the background completes the look with a subtle corresponding gradient that makes it very clear at a glance how close you are to your goal.
Tapping on the workouts button in the lower right corner will let you start a workout.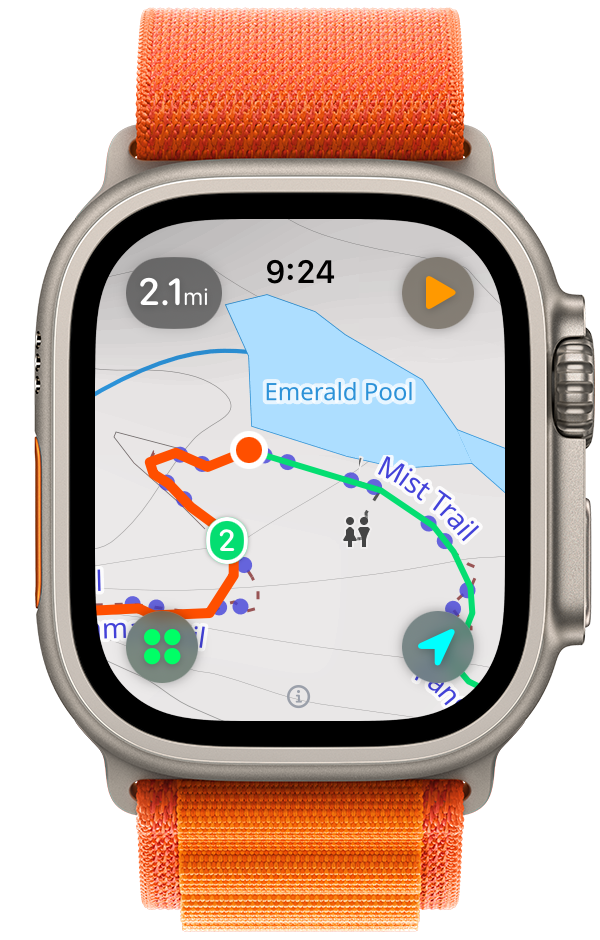 Here I have pushed the workout controls into the corners to give maximal visibility to the content. This is particularly helpful on the map screen where you can really use the whole display.
Complications
The complications provided by Pedometer++ have also been overhauled to better fit in with the new watchOS 10 system. While all the previously offered widgets are still available within the app, some are now available in the brand new widget drawer which watchOS 10 emphasizes. By swiping up from the bottom (or scrolling the Digital Crown) on any watch face you can now bring up this new customizable widget view.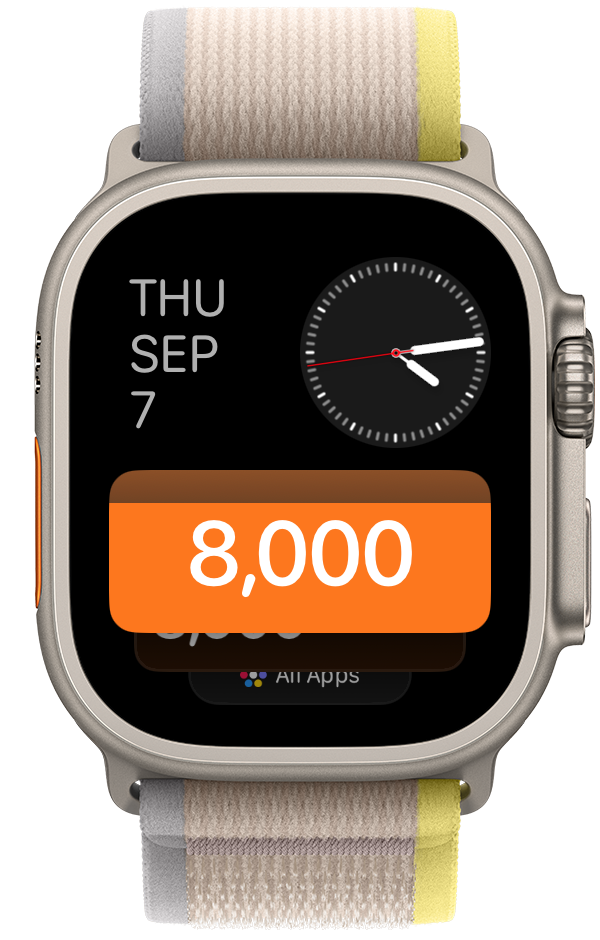 This gives you quick access to your current step count in a variety of appearance options, even on watch faces which don't support complications.
Stand By
While the main focus of the update was watchOS, there are a few little improvements that are arriving alongside iOS 17. Most notably the step counting widgets have been updated to provide a clearer display when in StandBy mode.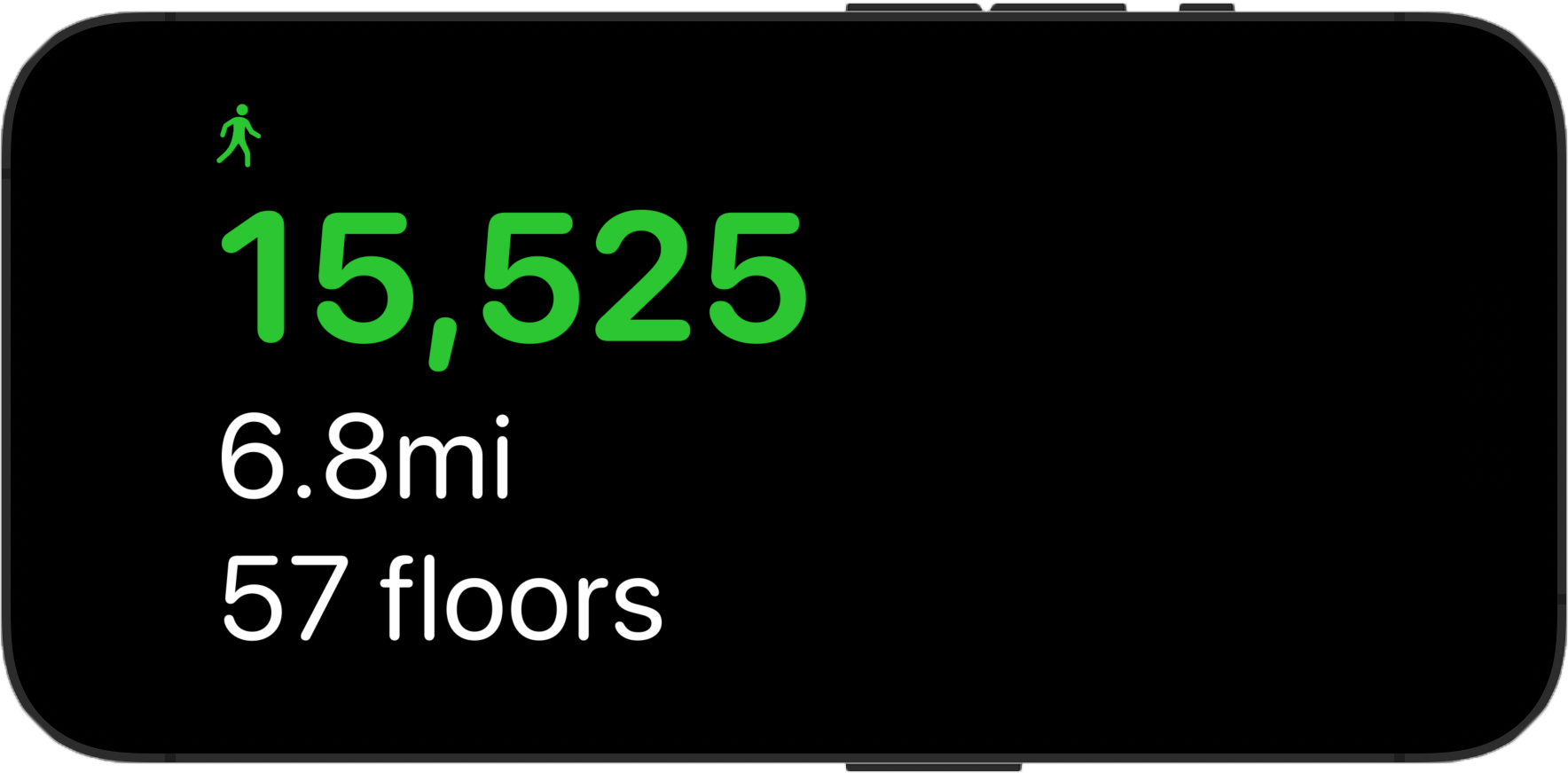 When you dock your iPhone in landscape mode you can now choose to display your steps in a large, highly legible display.
More to Come
I hope you enjoy this update, and look forward to more meaningful improvements coming later this fall.
Pedometer++ is free on the App Store.